Smooth Unikite Bead and Copper Chain Necklace by MilanoStyleVintage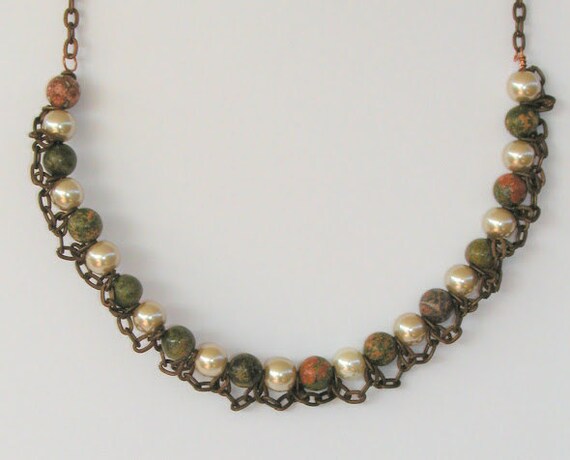 A delicate design yet strong and individual. Inspired by Celtic renaissance jewelry , the green, brown and rose tones are earthy and natural, paired with ivory polished glass pearls, leaving it light weight, yet stunning.
Made with round Unikite beads, ivory polished glass pearls and antiqued copper finished chain and simple clasp.
Unakite (Unikite) is considered to be a stone of gentle yet powerful energy. Unakite is said to be a good protection stone and is believed to bring unconditional love of humanity, connection and reunion, often associated with motherhood and fertility.
Length: 50cm
Shop now on MilanoStyleVintage.etsy.com