Peach Crystal Drop Pendant Necklace Boho Shabby Chic by MilanoStyleVintage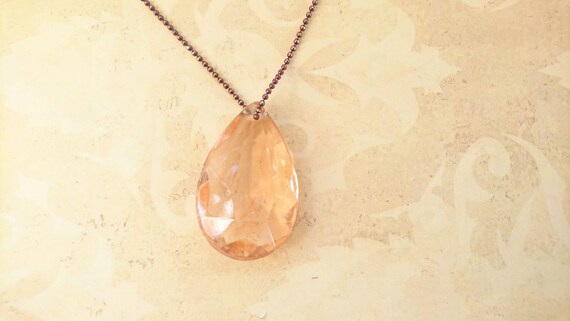 Shabby chic, boho chic, rustic – elegant handmade jewelry in earthy colors great for any occasion.
HOW I MADE IT | This pendant is made with a rare peach colored chandelier crystal.
I find chandelier crystals and unique beads at second hand and antique markets here in Italy where I live and around Europe when I travel.
The pendant hangs from a purple bead chain.
I have made a small series of charm necklaces, see other listings for other colors and styles.
MEASUREMENTS | Chain length 70 cm
Thank you for visiting my shop. Please contact me with any questions.
…………………………………………………………………………………………
Shop now on MilanoStyleVintage.etsy.com