Aquamarine Triangular Gem Earrings with 24 k Gold Plated Jewel Bezel Drop Earrring by MilanoStyleVintage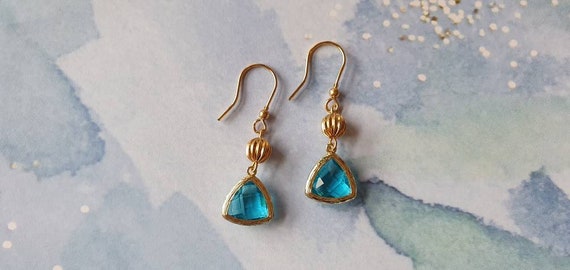 The beautiful bright Aquamarine gem gives an elegant aura of elegance you can wear any day of the year.
WHEN TO WEAR | A flash of sparkling blue color to brighten a serious dress or dress up a causal outfit.
MADE WITH | Faceted Aquamarine gem triangle gem earrings with 24k gold plated brass jewel bezel drop pendant accentuated by a gold corrugated bead and simple earring hooks.
Shop now on MilanoStyleVintage.etsy.com